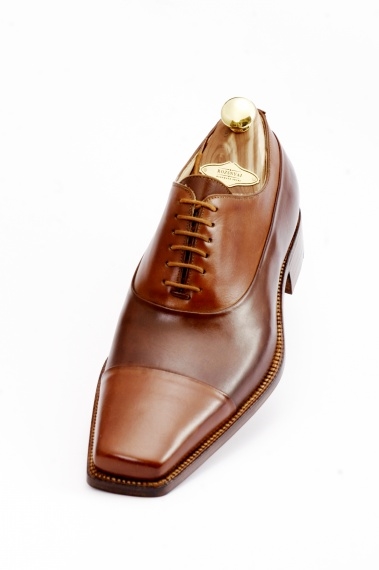 Bicolor chestnut oxfords | 077-01

Your Price:
180000,00 HUF
Non-EU price:
141732,28 HUF
A simple, modern bicolor model for everyday use.

Important! Instead of using 077 last, new orders will be made on 272 last! Toe shape is similar, but less angular!
Last & Fitting info |
What's included in the price?
For MORE CUSTOMIZATION OPTIONS* please use our Shoe customizer.
*eg.: different color, skin, MTM option, last, lining color, decoration, stitching type & length & color, sole thickness, sole design & colors, sole protection options, waist options etc.