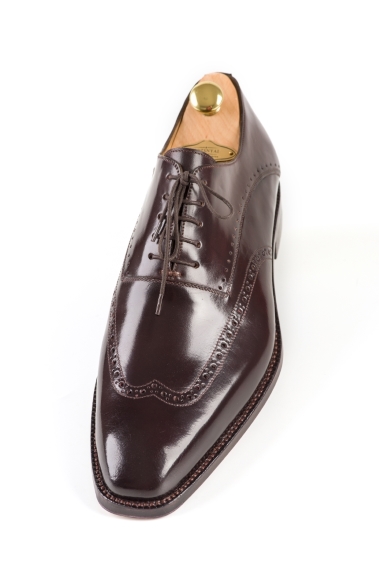 Wingtip oxfords | 024-03

Your Price:
180000,00 HUF
Non-EU price:
141732,28 HUF
Wingtip oxfords with hole decor around the cutting. This can be formal and casual wear as well, fits with suits or jeans
Last & Fitting info |
What's included in the price?
For MORE CUSTOMIZATION OPTIONS* please use our Shoe customizer.
*eg.: different color, skin, MTM option, last, lining color, decoration, stitching type & length & color, sole thickness, sole design & colors, sole protection options, waist options etc.