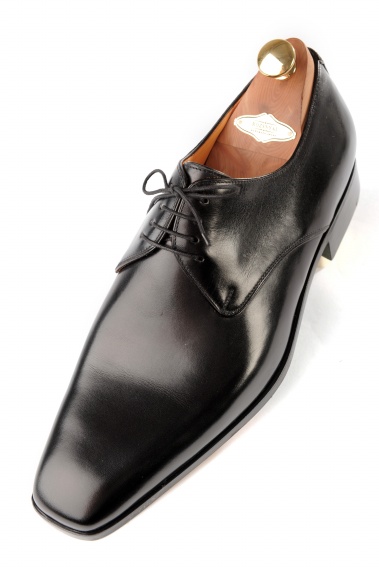 Classic suit derby | 134-01

Non-EU price:
141 732 HUF
Plain suit shoes in derby design. One of the most popular model, can be well combined with special leathers like ostrich, eel, croco etc. Classic shape for elegant appearance.

All of our special skins are originated from legal source with CITES certifications, all animals are breeded for such purpose or skins are from old animals.
Last & Fitting info |
What's included in the price?
For MORE CUSTOMIZATION OPTIONS* please use our Shoe customizer.
*eg.: different color, skin, MTM option, last, lining color, decoration, stitching type & length & color, sole thickness, sole design & colors, sole protection options, waist options etc.