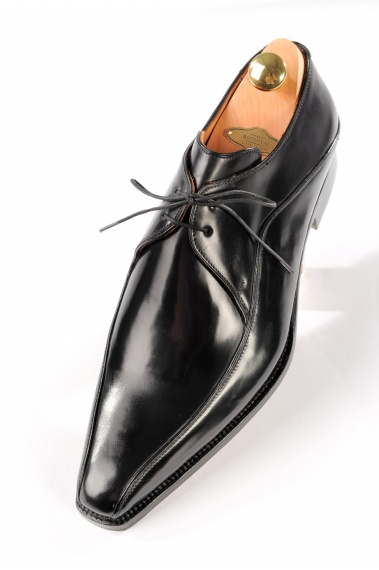 2 lace hole derby | 116-03

Cordovan version:
These cordovan shoes are suitalbe for occasions and everyday use also. Because of the 2 laced upper, they are very simple and thanks to cordovan upper, they are very shiny and durable.

Python version:
Snake skin shoes give you a very stylish casual appaerance. Due to the 2 laced upper, they are very simple and the big surfaces emphasize the texture of the phyton.

All of our special skins are originated from legal source with CITES certifications, all animals are breeded for such purpose or skins are from old animals.
Last & Fitting info |
What's included in the price?
For MORE CUSTOMIZATION OPTIONS* please use our Shoe customizer.
*eg.: different color, skin, MTM option, last, lining color, decoration, stitching type & length & color, sole thickness, sole design & colors, sole protection options, waist options etc.