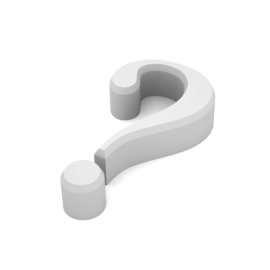 Q: What is the difference to other handmade shoemakers?
A: The shoemaking technology and process is similar by the real-handmade shoemakers. The difference is in the style.
we offer a little bit more italian style, the emphasis is not on the classical line, we produce colorful, youthful and fresh models too
90%+ handicraft in the shoes, which is way more than most western-europeand brands offer, even blake-stitched shoes are sewn by hand
many cusomization options on affordable price
wide range of special leathers
most of our products are Made to Order
lots of experience from orthopedic shoemaking
quality of shoes and used materials are equal with shoes cost thousands of €-s
Q: Is it really handmade?
A: Yes, every process from the very begining to the finishing is made solely by hand. We use machines only for the stitching of the upper, and skiving the sole-edge.
Q: How long is the production time?
A: Because of the traditional technology the production takes 2 weeks, but due to the high demand waiting list may vary from 1-4 months.
Q: Can I buy Ready to Wear (RTW) shoes at your store?
A: Yes, but mainly we produce made to order and made to measure shoes, that's why we have a limited stock from the best selling models, and many shoes are just samples, and can be ordered.
Q: How do your make the lasts? Do you make them from scratch or modify existing lasts?
A: We modify premade lasts, until it achieves the customers dimensions and needs. We preserve and well document them for future use.
Q: Are shoetrees included in the price?
A: Yes, they are for RTW and MTO shoes, but not included for shoes in Outlet category.
Q: Do you make Bespoke shoes?
A: Yes, we can make any kind of shoes for you (even custom models), you can customize every little detail on your shoes, and we'll make your own last for future orders.
Q: Do you make ladies shoes also?
A: There are a few pair of samples in our showroom, however we make ladies shoes only for order.
Q: Do you make accessories (belts, bags) also?
A: Yes, we can make belts and other accessories from the same skin as your shoes to provide perfect color match.
Q: Where do you make the shoes?
A: In Hungary, but not in Budapest, we make the shoes in Debrecen. It's a 2,5 hours drive from Budapest, you can visit our workshop if you contact us.
Q: Where do you get the leathers from?
A: Most of the materials come from Italian wholesalers, but we also use leathers from UK, Germany, France, Spain and Thailand also.
Q: Do you make shoes from the skin I give you?
A: Yes, we often have such request.
Q: What special leathers do you offer?
A: Stingray, Crocodile, Cordovan, Snake (phyton and karung), Elephant, Hipo, Shark, Eel, Ostrich, Iguana, Peccari, Camel, Salmon, Kangaroo, Piraracu etc. If you have any special request, do not hesitate to contact us!
Q: Where do you get such special skins?
A: Usually from lizard farms, and italian wholesalers. All skins arrive with CITES certificate, and all animals are breeded for such purpose.
Q: Do you have any resellers in my country?
A: Right now we have only some online resellers, but we are negotiating with more partners
Q: Can I order from you online?
A: Yes, you can order in this webshop, in e-mail plus we have some online resellers.
Q: How do you pronounce ROZSNYAI?
A: