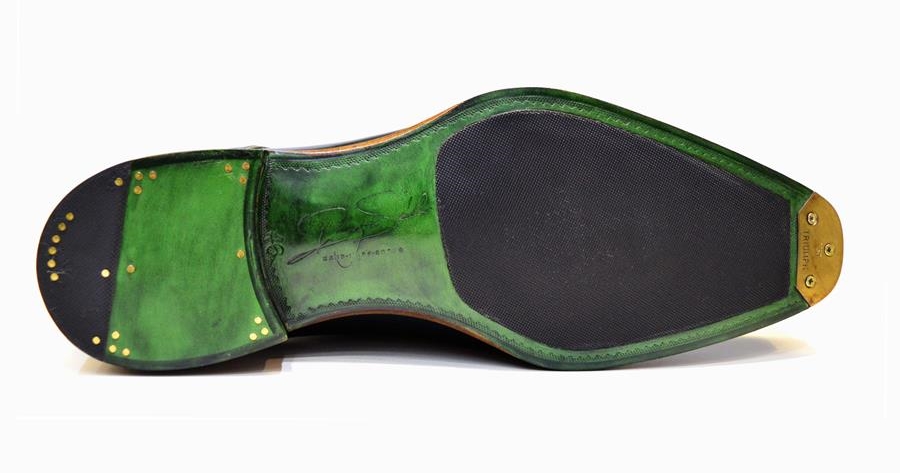 2. Curved rubber inlay
*Please ignore the design of sole images, please focus on rubber parts and their shapes!

Leather sole with carved in & curved rubber inlay. Good against slippery, more durable than plain leather sole, only the inlay has to be replaced regularly, usually within 3-12 months depending on usage and walking style. Recommended style.