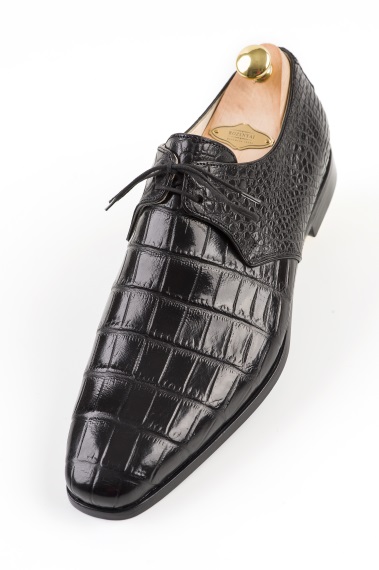 2 eyelet croco derby | 272-01
Simple, elegant upper made of tail and belly part of the croco. The 272 last ensures slim & modern look.

All of our special skins are originated from legal source with CITES certifications, all animals are breeded for such purpose or skins are from old animals.