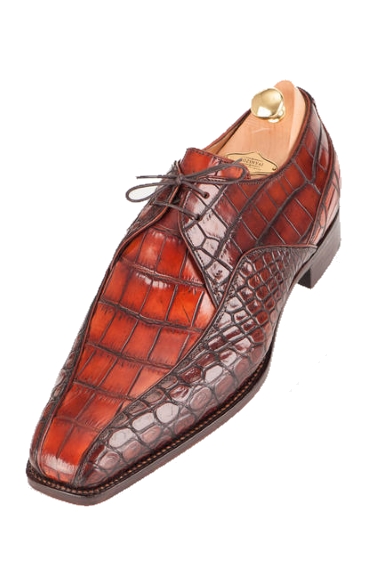 Croco derby | 134-12

Non-EU price:
350 394 HUF
This model has won a gold medal at ISS 2013. It's a full crocodile, handpainted model, each part is made of different parts on the animal's skin.

All of our special skins are originated from legal source with CITES certifications, all animals are breeded for such purpose or skins are from old animals.
Last & Fitting info |
What's included in the price?
For MORE CUSTOMIZATION OPTIONS* please use our Shoe customizer.
*eg.: different color, skin, MTM option, last, lining color, decoration, stitching type & length & color, sole thickness, sole design & colors, sole protection options, waist options etc.