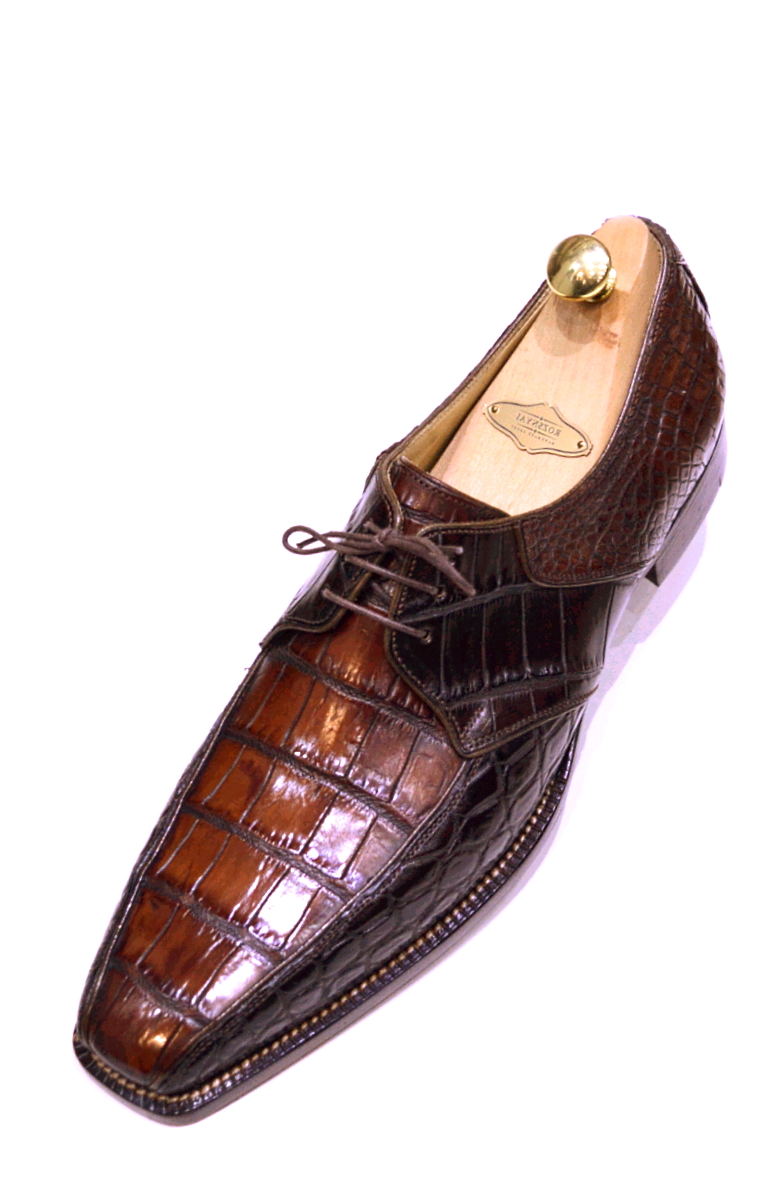 Aligator derby | 024-contest
Tax free price:
503937 HUF
This model is an alterative version of the contest winner model, made on the 024 last, thus recommended only for narrow feet. It's a full aligator, handpainted model, each part is made of different parts on the animal's skin. Sole has dense english-welted constuction.

All of our special skins are originated from legal source with CITES certifications, all animals are breeded for such purpose or skins are from old animals.