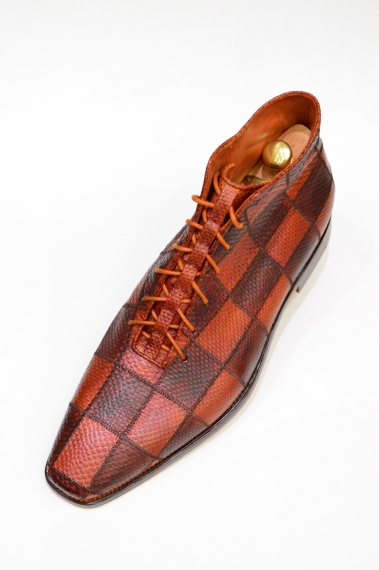 Patch-work hand-painted Iguana boots | 272-12
Tax free price:
366142 HUF
This model won gold medallion at ISS 2013. Totally hand-painted squares are stitched together.

All of our special skins are originated from legal source with CITES certifications, all animals are breeded for such purpose or skins are from old animals.