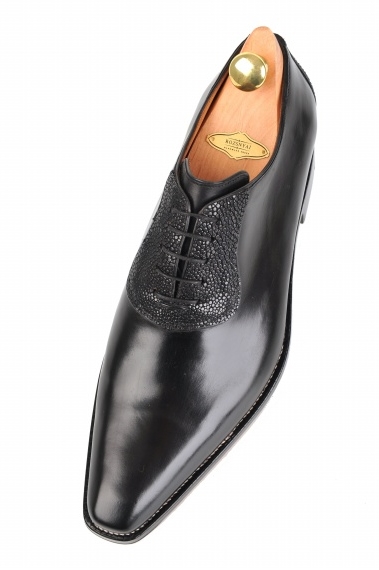 Stingray-calf oxfords | 116-08
Tax free price:
204724 HUF
Simple black boxcalf oxford with stingray insert on the lacing part. Casual wear, model fits with black suits or jeans.

All of our special skins are originated from legal source with CITES certifications, all animals are breeded for such purpose or skins are from old animals.